Marjan Kasra
|
مرجان کسری
Practice area
Qualifications
LLC, B.S., J.D.
Languages
English, Farsi
Address
Law Office of Marjan Kasra
340 Madison Ave 19th Floor
New York
NewYork
NY 10173
United States
Suggest an edit

About
تمام امور مهاجرت و اقامت
ویزاهای مهاجرتی
ویزاهای مهاجرتی از طریق استعدادهای ویژه مهارتهای خاص، سطوح علمی بالا، با اسپانسور کاری یا بدون اسپانسور (EB-1 ، EB-2 ، EB-3)
گرین کارت از طریق بستگان درجه یک
گرین کارت از طریق ثبت اختراعات و اکتشافات
ویزاهای غیرمهاجرتی – ویزاهای موقتی  و دائمی
علاوه بر موارد ذکر شده در بالا، ده ها ویزای تخصصی دیگر هم وجود دارد که بر اساس موقعیت خاص اجتماعی، اقتصادی و علمی شما و جهت رسیدن شما عزیزان به نتیجه دلخواه خود در امر مهاجرت ، در جلسات مشاوره به شما پیشنهاد خواهیم کرد.
دفاتر حقوقی دکتر مرجان کسری و همکاران
در تهران, نیویورک, استمفورد و دوبی با بیش از17 سال تخصص در امور مهاجرت به امریکا پاسخگوی سوالات شما عزیزان
ارائه دهنده کلیه خدمات لازم جهت دریافت ویزاهای مهاجرتی و غیرمهاجرتی امریکا .
شماره های تماس
دفتر تهران
021 7241 8905
خیابان ولیعصر، روبروی پارک ملت، ابتدای خیابان سلطانی ، برج سایه
New York
+1 212 500 0905
Address:
340 Madison Avenue
19th Floor
New York, NY 10173
Stamford
+1 203 400 7060
Address:
1177 High Ridge Road
Stamford, CT 06903
Dubai, UAE
Office: +971 4 518 2500
Address:
Level 20, 48 Burj Gate Tower
Dubai, UAE
P.O. BOX 36615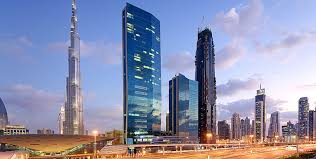 Marjan Kasra an active member of the New York City Bar's Middle Eastern & North African Bar Committee and a member of several sub-committees of the NY City Bar.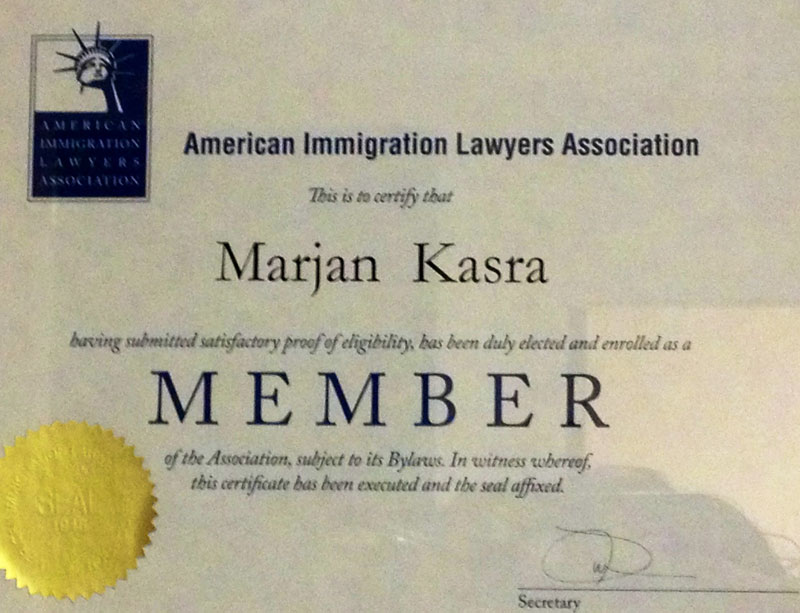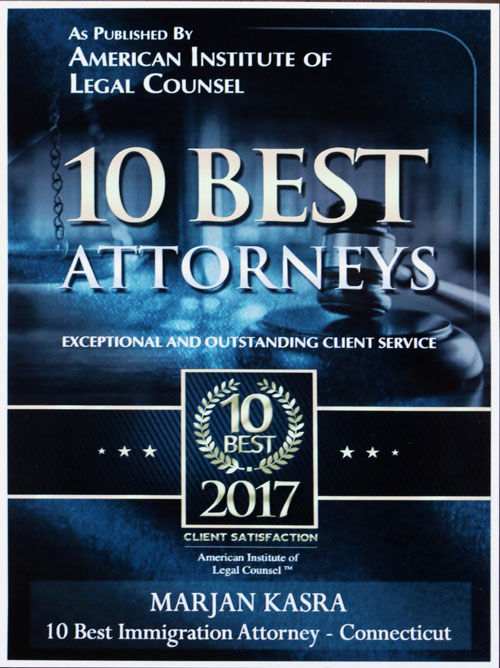 Profile insights
Marjan Kasra
|
مرجان کسری
↓
(30 days)