Elie Aryeh
|
الی آریه
Practice area
Qualifications
J.D.
Languages
English
Address
Elazar Aryeh, PC
110-20 71 Road, Flushing
New York
NewYork
11375
United States
Suggest an edit
About
Elazar Aryeh, PC, a Law Firm located in Forest Hills, Queens, prides itself on providing the highest quality legal representation at a fair and reasonable cost to our clients. Founded in 1992 by Elazar Aryeh, the firm has succeeded by resisting the trend among small and mid-size firms to merge with other firms.
By staying independent, we have retained our ability to deliver exceptional personal service. Our clients work directly with the attorney responsible for meeting their needs. We stay responsive at every step of the way, emphasizing a practical problem-solving approach in everything we do.
We are experienced attorneys and professionals with practice spreading over certain major areas of law, including:
Personal Injury
Medical Malpractice
Real Estate
Immigration
Corporate & Business
Wills, Trusts and Estates
Matrimonial
"We also speak, Spanish, Farsi (Iranian) and Hebrew."
Para Español favor de preguntar por Joanne Pichardo, nuestra Asesora Legal.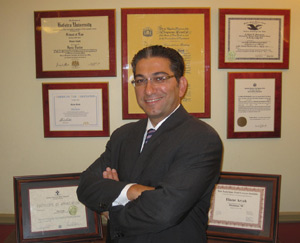 Profile insights
Elie Aryeh
|
الی آریه
↓
(30 days)