Farid Majd
|
دکتر فرید مجد
Practice area
Qualifications
J.D.
Languages
English, Farsi, German
Address
Freshfields
Seilergasse 16
Vienna
1010
Austria
Suggest an edit
About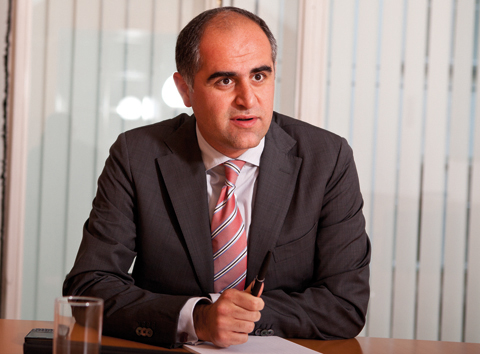 Farid Sigari-Majd is a corporate partner based in our Vienna office, and leads Freshfields' Iran Taskforce. He specialises in corporate law, private mergers and acquisitions, corporate restructuring and squeeze-out proceedings.
Born in Tehran, Farid is fluent in Farsi and well accustomed to dealing with Iranian businesses, lawyers and regulators. He has broad experience in multi-jurisdictional transactions in Iran and in other emerging markets across the Middle East and Central and Eastern Europe, including Turkey, for which he is also a country partner.
His international background, mindset and language skills are significant assets for those clients involved in complex cross-border transactions and investments outside their home jurisdiction. His industry focus is on financial institutions and general industries.
Recent deals/Highlights
a large Asian manufacturing company in setting up two joint ventures in Iran with a local partner;
four European private equity firms on the purchase of 40 per cent of the shares in a major Iranian e-commerce investment company;
European investors in setting up waste incineration plants in Tehran, Mashad, Tabriz and Isfahan;
the shareholders of the Kika/Leiner Group, one of the largest furniture retailers in Austria and the CEE in relation to the sale of their 73 retail stores to the South African Steinhoff Group;
Svenska Cellulosa Aktiebolaget (SCA), the Swedish pulp and paper manufacturer, on the sale of its Austrian publication paper mill in Laakirchen to Heinzel Group, on the conclusion of a worldwide sales cooperation agreement and supply agreement for the purchase of recovered paper and board;
EnBW on its energy joint venture with the Turkish Borusan group and related bids for Turkish electricity distribution companies;
Salzburger Aluminium AG on its joint venture in Mexico and a planned joint venture in Brazil;
the sale of UniCredit Bank Austria's stake in CA Immo, the Austrian listed real estate company holding a €3.5bn portfolio of premium office buildings throughout Germany, Austria and the CEE region;
Sberbank, the largest Russian bank, on the acquisition of Volksbanken International, the CEE banks of the Austrian based Volksbank group; and
Fomento de Construcciones y Contratas SA, one of the largest European construction companies, on the sale of various investments (Alpine Energie-group, SUE-group und HAZET) in sales auctions for each group and on the restructuring of its subsidiary Alpine Bau (formerly a large construction group in Austria and CEE).
Career to date
Farid joined the firm's Vienna office in 2005, worked in our Dusseldorf office in 2009 and became a partner in 2012.
Qualifications and education
Farid is admitted to the Austrian Bar (Rechtsanwalt).
He studied law at the universities of Salzburg and Vienna graduating at the top of his class, and was awarded his law doctorate (Dr iur) in 2003 (summa cum laude) for his research and thesis on public takeovers.
Languages
German, English, Farsi and basic Azeri Turkish
Profile insights
Farid Majd
|
دکتر فرید مجد
↓
(30 days)