Ali Mirhosseini
|
علی میر حسینی
Practice area
Qualifications
J.D.
Languages
English, Farsi
Address
Mirhosseini Law Group
1502 N Broadway
Santa Ana
California
CA 92706
United States
Suggest an edit

About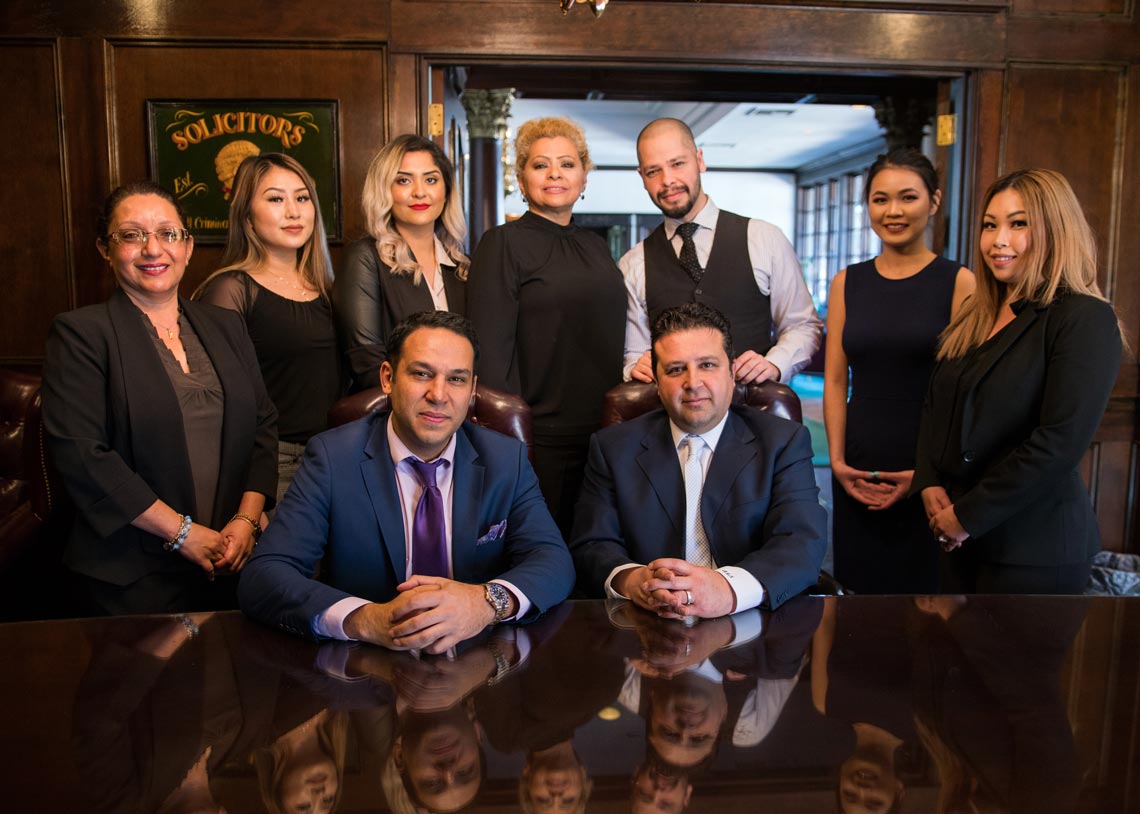 افتخار ما، سابقه وکالت بالغ بر ۳۰ سال و خدمت به جامعه ایرانی، آمریکایی، اسپانیأیی زبان و ویتنامی
۱- مهاجرت و اقامت آمریکا
تجربه وکالت بالغ بر سی‌ سال در امور:
دریافت ویزاهای گوناگون
ویزای نامزدی
,  ویزای دانشجویی, ویزای سرمایه گذار ی,  تبدیل ویزا, ویزا برای انتقال شرکت, ویزای مخصوص اشخاصی با مهارتهای منحصر به فرد
, ویزا برای ورزشکاران و هنرمندان, ویزا برای شاغلان در بخشهای مذهبی‌, ویزا برای قربانیان جنایات, ویزا برای کارشناسان و متخصصان
مصاحبه و تجدید نظر‌های کنسولی
دریافت کارت سبز از طریق
پناهندگی, سرمایه گذاری
, خانواده
, استخدام
رسیدگی به علل تاخیر در روند درخواست در تجدید نظر
دفاع و جلوگیری از اخراج از آمریکا و حضور در دادگاه
۲- تصادفات و صدمات ناشی‌ از آن‌
تجربه وکالت بالغ بر سی‌ سال در امور:
دریافت خسارت بالغ بر صدها میلیون دلار
۳- صدمات ناشی از کار
Discrimination/Harassment at work
Workers Compensation
۴- امور جنایی
تجربه وکالت بالغ بر سی‌ سال در امور جنایی
DUI
attempted murder
manslaughter
armed robbery
Assault with deadly weapon
Mr. Mirhosseini has practiced law in Southern California for almost 30 years.
He has, and continues to act as Corporate Counsel for many different enterprises; some of these businesses possess in excess of 1000 employees.
Mr. Mirhosseini is also of counsel with many distinguished Law Firms, and he on regular basis advises or handles the most complicated matters for attorneys or law firms which require his expertise.
Mr. Mirhosseini's areas of practice are as follows:
1. Immigration.
Mr. Mirhosseini has obtained and secured citizenship status, Permanent Residency (Green Card), Work Visa's, Student Visa's, Asylum, in the United States for clients.
a) Citizenship/Naturalization
b) Permanent residency
b) Deportations
c) Asylum
d) Work permits
e) EB-5 E-B-2
2. Personal Injury.
Mr. Mirhosseini has collected over $100,000,000 for clients in the 30 years he has been in practice. He specializes in catastrophic injuries. He has extensive experience as a trial attorney and he has obtained jury as well as arbitration awards for his clients who were injured.
a) Auto/Bike/Truck/Pedestrian accident.
b) Fire/slip and fall/ Animal Attacks.
c) Assault/Battery/False imprisonment
3. Work related injuries/Wage an Hour/Discrimination/Harassment at the work place.
Mr. Mirhosseini has also litigated and acted as counsel for Workers Compensation firms. He has successfully settled and generated millions of dollars for workers who were injured at the worksite.
Mr. Mirhosseini has also defended and prosecuted all employment related cases. He has successfully litigated both as a defense counsel and as plaintiff counsels the most complicated wage disputes between employers/employees.
He has also represented and litigated many matters involving individuals who were raped, assaulted, discriminated against, or harassed at the work place. Further, he has defended employers against accusations by employees for wrongdoing. Having been on both sides of the bench gives the edge to Mr. Mirhosseini when he is hired to litigate an employment case.
4. Criminal.
Mr. Mirhosseini has almost 30 years experience in the criminal filed. He has represented thousands of client's in matters involving all different misdemeanors and felony cases.
He has represented a range of clientele with allegations ranging from a simple misdemeanor theft or DUI, to serious felonies including armed robbery, Assault with deadly weapon, manslaughter, and attempted murder.
Practice areas
Immigration law
Criminal Law
Appeals
Workers comp
Membership:
American Bar Association Member, 1990 – Present
California Bar Association Member, 1990 – Present


+1- 650-716-8179
Profile insights
Ali Mirhosseini
|
علی میر حسینی
↓
(30 days)