Ramona Kennedy
|
رامونا کندی
Practice areas:
Address:
Kennedy Law
10880 Wilshire Blvd #1101
Los Angeles
California
United States
Suggest an edit
توضیحات
خانم رامونا کندی ,دارای دکترای  وکالت از آمریکا , و پروانه وکالت از ایالت کالیفرنیا و صاحب ۳ دفتر حقوقی معتبر در جنوب کالیفرنیا هستند. فلسفه شخصی و  حرفه ای  و التزام  جدی به اخلاق وکالت  , خانم کندی را ملزم به ارتباط مستمر  و مستقیم با موکل , گرفتن شرح حال دقیق, مشروح  و کامل , بررسی اولیه رایگان, دقت  و پشتکار فراوان حرفه ای و خلاقانه , استفاده از  استراتژی های قانونی و حقوقی خلاقانه و ارایه کامل و  بسیار دقیق پرونده های حقوقی میکند.
خانم کندی موفقیت قا بل ملاحظه و افتخار آمیز پرونده های خود  را مدیون احترام شخصی و حرفه ای به سرنوشت تک تک وکلای خود و همکاری همه جانبه موکلین  و  دیسیپلین کارکنان دقیق و دلسوز دفاتر حقوقی کندی میداند.  میدانند. بخشی از زمینه کاری خانم کندی به شرح  ذیل است :
قوانین مهاجرت آمریکا : خدمات وکالت در  کلیه شعب اداره مهاجرت آمریکا , سازمان وزارت خارجه آمریکا ( بخش ویزاها) , دادگاهای مهاجرت آمریکا  و کلیه سفارت خانه ها و کنسولگریهای آمریکا
قوانین مهاجرت : شامل کلیه ویزاهای  غیر مهاجرتی ( تحصیلی, تبادل فرهنگی, فنی حرفه ای, فرصت مطالعاتی, تجاری )  و مهاجرتی, سرمایه گذ اری ( مستقیم و غیر مستقیم) ,اقامت  از طریق ازدواج, پدر و مادر و خواهر و برادر و پدر خوانده یا مادر خوانده , اقامت  از طریق خلاقیت و تواناییهای استثنایی  استادان , هنرمندان, پزوهشگران, ورزشکاران, حذف ضرورت کارفرما به علت منافع ملی امریکا , درخواست شهروندی آمریکا, انتقال پول از ایران به آمریکا, گرفتن جواز اوفک, بررسی تحریم ها ی اداره خزانه داری آمریکا, پناهندگی, جلوگیری از اخراج از خاک آمریکا, دادگاه های مهاجرت و نوشتن و ارایه لایحه رفع  منع ورود پرزیدنت ترامپ به سفارت خانه ها و کنسولگریهای آمریکا در سرا سر دنیا .
سایر قوانین: در دادگاهای ایالتی کالیفرنیا و دادگاهای فدرال آمریکا
قوانین مدنی تاسیس شرکت ها, تجارت در آمریکا, صادرات , واردات, مبادلات کالا, دعوای حقوقی قرادادهای تجاری, جواز حمل و نقل سرمایه , قوانین مربو ط  به  تنظیم اموال ,وصیت نامه,همچنین دعاوی دادگاهی مدنی از جمله دعاوی حقوقی مللکی, تجاری , قراردادی .
Website and Blogs : Bestlawyerusa.com
Legal Blogs:
Farsi
Kennedylawblog.wordpress.com
English
Kennedylawblog1.wordpress.com
English
Kennedylawblog2.wordpress.com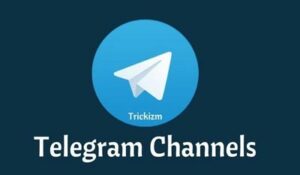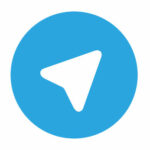 +1-949-677-0063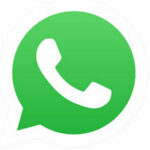 +1-949-677-0063
Attorney Ramona Kennedy received her Jurisprudence Doctorate in the USA, is a Licensed Attorney in California & has has successfully and passionately represented US clients in state and federal courts and international clients in Business, Trades, and Immigration purposes around the globe and throughout US Embassies and Consulate all over the world. Attorney Kennedy is a Dedicated Attorney Who Cares About Her Clients and Will Travel Nationally & Internationally.
Attorney Ramona Kennedy practices law in the following areas:
Immigration( USCIS, NVC, COURTS)

E2 and EB5 Business type visas
EB1/ EB2 Visas
Asylum/ Removal Proceedings
Citizenship/ Naturalization
Legal Permanent Residency/ Adjustment of Status
Criminal Immigration
All other visa types and waivers including Trump Travel ban waiver
Business Litigation, in California & United States Federal Courts

Business Formation
Business Disputes
Contract Disputes in California & United States Federal Courts
Estate Planning, California Laws

Wills and Trusts
California Family Law

Divorce
Surrogacy laws
Restraining Orders
Memberships:
California Bar Association
AILA (American Immigration Lawyer's Association)
BBB (Better Business Bureau)
Los Angeles Bar Association Family Law Division
Office Locations
Los Angeles (Westwood) Location
Oppenheimer tower
10880 Wilshire Blvd, Suite 1100, 11th Floor,
Los Angeles CA 90024
Phone: 13106230080
Orange County Locations
7700 Irvine Center Dr. Suite 800, 8th Floor,
Irvine, CA 92618
Phone: 1949677006
5000 Birch St, Suite 3000, 3rd Floor Newport Beach CA 92660
Phone: 1949677006